It's that day of the year again, and with the way all of us instantly consume massive amounts of information, everything and everyone has become a suspect. Today, corporations decided to trick their consumers into confusion. A few of the pranks worked and actually drew laughter.
T-Mobile unveiled a "new product" today which allows its users to binge-watch their favorite shows and movies while simultaneously carrying out daily activities. While it doesn't seem like that bad of an idea, hilarity ensues once you see the ridiculous product design and how obstructive it would be if you were to actually use it.
#BingeOn and chill & yoga & cook…now watch what you want, when you want with #BingeOnUp!https://t.co/FMicl3JDF2

— T-Mobile (@TMobile) April 1, 2016
OpenTable, a Web and app service that allows people to make reservations for dining, also launched a mock product titled "Taste-o-Vision." Users were encouraged to download the latest version of the OpenTable app, and this new service allows users to physically taste pieces of food and either make a reservation at that restaurant, or continue trying dishes.
Who could fall for this you ask? Here are some of the unfortunate screen-lickers
omg @OpenTable i totally fell for this https://t.co/rwSlilDj8B #lickablephotos

— Jessica Cromwell (@jrdoog) April 1, 2016
The only problem with @OpenTable's #lickablephotos idea is my phone screen is totally gross. #AprilFools https://t.co/OCGgQYOlXG

— Ashley DelSignore (@upstateashley) April 1, 2016
It took me way to long to realize the @OpenTable email for #lickablephotos was an #AprilFoolsjoke! #AprilFools #trustnoone

— Jill Stewart (@jillmstewart) April 1, 2016
Even some restaurants joined in on the fun:
We're thrilled to allow guests to taste our food w/ @Opentable's new app! https://t.co/diMDYhynBa #LickablePhotos #AprilFools

— Manhattan House (@MHouseMB) April 1, 2016
Netflix caught lots of people off guard with their announcement of a new John Stamos documentary. The film is set to release for streaming on April 31st….the only problem is, that day doesn't exist.
A VERY exciting new original documentary unlike any other. "John Stamos: A Human, Being" comes to Netflix April 31https://t.co/AhIVOF9xIj

— Netflix (@netflix) April 1, 2016
Gmail users were shocked this morning after Google had added a twist to sending emails: "Today, Gmail is making it easier to have the last word on any email with Mic Drop. Simply reply to any email using the new "Send + Mic Drop" button. Everyone will get your message, but that's the last you'll ever hear about it. Yes, even if folks try to respond, you won't see it." Google announced in a blog post.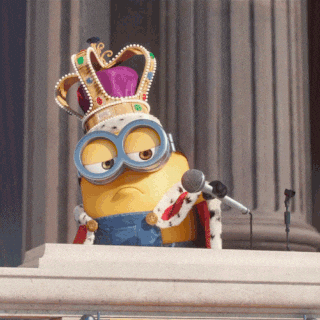 WHAT A HARMLESS APRIL FOOL'S JOKE, WHAT COULD GO WRONG pic.twitter.com/Maw8a6VUSA

— Andy Baio (@waxpancake) April 1, 2016
The prank, which angered many users, backfired on them, and they released the following statement
Well, it looks like we pranked ourselves this year. ? Due to a bug, the Mic Drop feature inadvertently caused more headaches than laughs. We're truly sorry. The feature has been turned off. If you are still seeing it, please reload your Gmail page."
Whether the pranks were effective or not, it was uplifting to see companies play along with April Fools' Day, and it made Friday morning even more enjoyable. Make sure to be careful while browsing the Internet today, because you never know what you'll fall for.
Photo by @heatherharbin_